5 Amazing Years of Dedication with Vidio!: Rizal Dhani Rusdiyuwono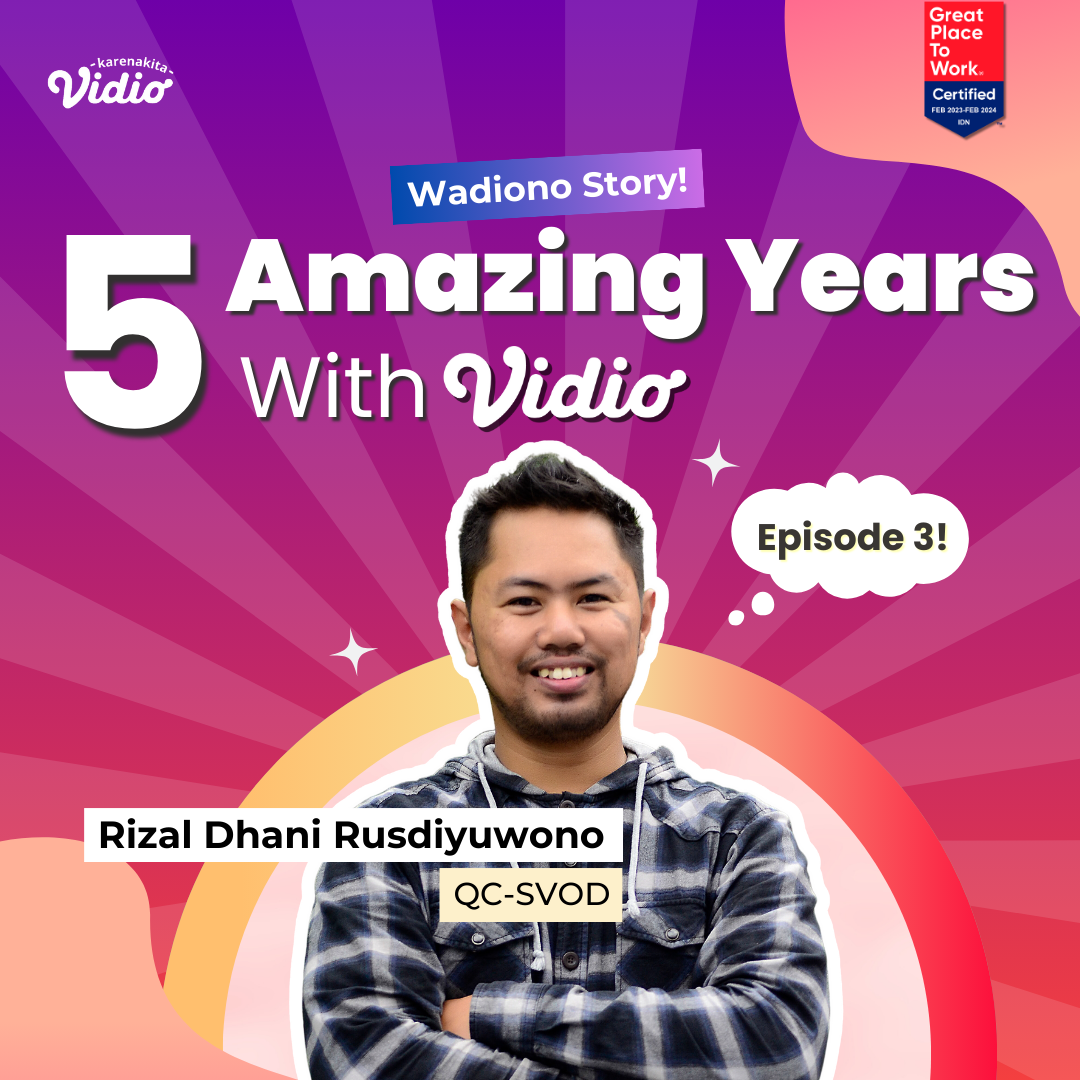 As we embark on our incredible journey, we at Vidio are filled with immense pride and gratitude. Our 9 years have been a rollercoaster of success, growth, and learning, and it wouldn't have been possible without the remarkable dedication and hard work of our team.
Today, we want to shine the spotlight on one of our incredible team members, Rizal Dhani Rusiyuwono, a QC-SVOD from Content Division who has been with us for 5 years.
Things that started it all...
Rizal's journey with Vidio began at the Sea Games 2018 event. It all started with freelance work during the Sea Games, and eventually, we became part of the Vidio team. And this.. somehow has become one of the most memorable experiences in his journey as Wadiono. He was immensely proud to participate in the live streaming of the Asean Para Games 2018. What an experience!
Speaking of the #9ameChanger moment...
As time passed by, he surely believed that every step that he made was a 9ame-changing moment for his career & personal life. But, one of the 9ame-changing moments that made a valuable impression on him was when he became the first person in the content division to work the night shift, handling Vidio's first simulcast. It was indeed a remarkable achievement that demonstrated his commitment to delivering top-quality content to Vidio's viewers.
Last but not least... Rizal's best wishes for Vidio
"I do hope that Vidio will continue to be the number one over-the-top (OTT) platform, no matter how far into the future. Numero uno sampai kapan pun!"
This dedication and passion for excellence exemplify the spirit of Vidio, and we look forward to many more years of success and achievements together.
Rizal is not just an employee; he's a symbol of what makes Vidio great. We are proud to have him as a part of Wadiono and look forward to many more years of incredible contributions!