klick & klack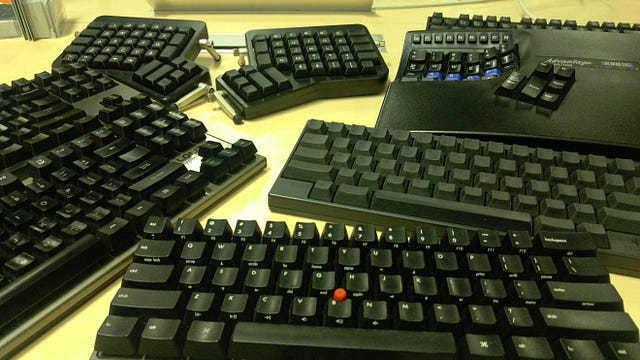 Typing over 9000! words per minute like @sentosaandy takes more than just practice1. 11x programmers require killer hardware… allow me to present some of KMK's fresh klick and klack: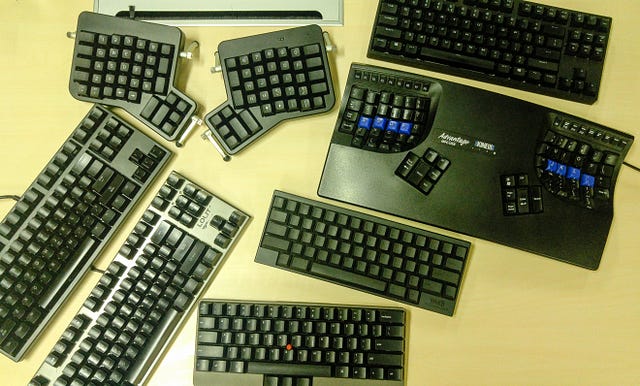 Clockwise from the top left:
What have I learned from playing with these keyboards? You have to really invest time in learning alternative layout keyboards. Ain't nobody got time for that! At least, not me :-/
1 P.S. Don't take the number seriously.