Be a weekly hero!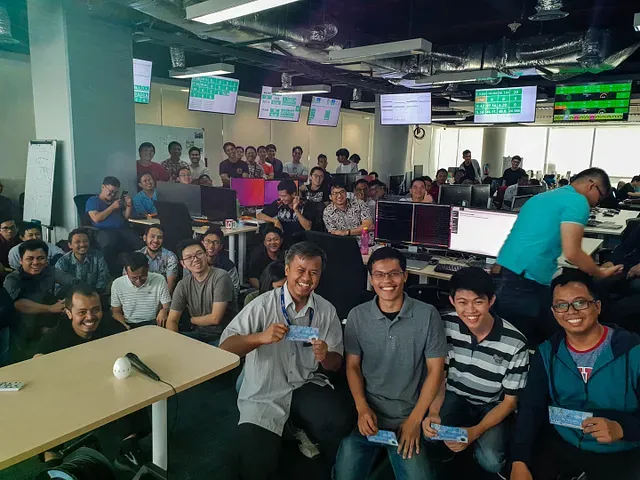 This past week we made some great progress on BBM & Vidio. Mohan gave a solid presentation at Google Next (video available here), the desktop team made some awesome improvements on web.bbmessaging.com, and the Vidio team put a lot of work to get ready for streaming the ASIAN Games. With such large projects and so many moving parts, it seems like the engineering team always has someone going the extra mile to push the project along. Here at KMK we try to have a sustainable work/life balance because:
Tomorrow is just as important as today. — Pak Adi
That said, there are some times where putting in that extra 10% of effort can unblock some other team or make an even more significant impact on progress.
During our weekly tech talk, we try to celebrate those Weekly Heros with acknowledgement, applause, and a monetary token of appreciation:
We've been doing this for several years, but recently we evolved our Weekly Hero Award! Introducing the Weekly Hero Award Group: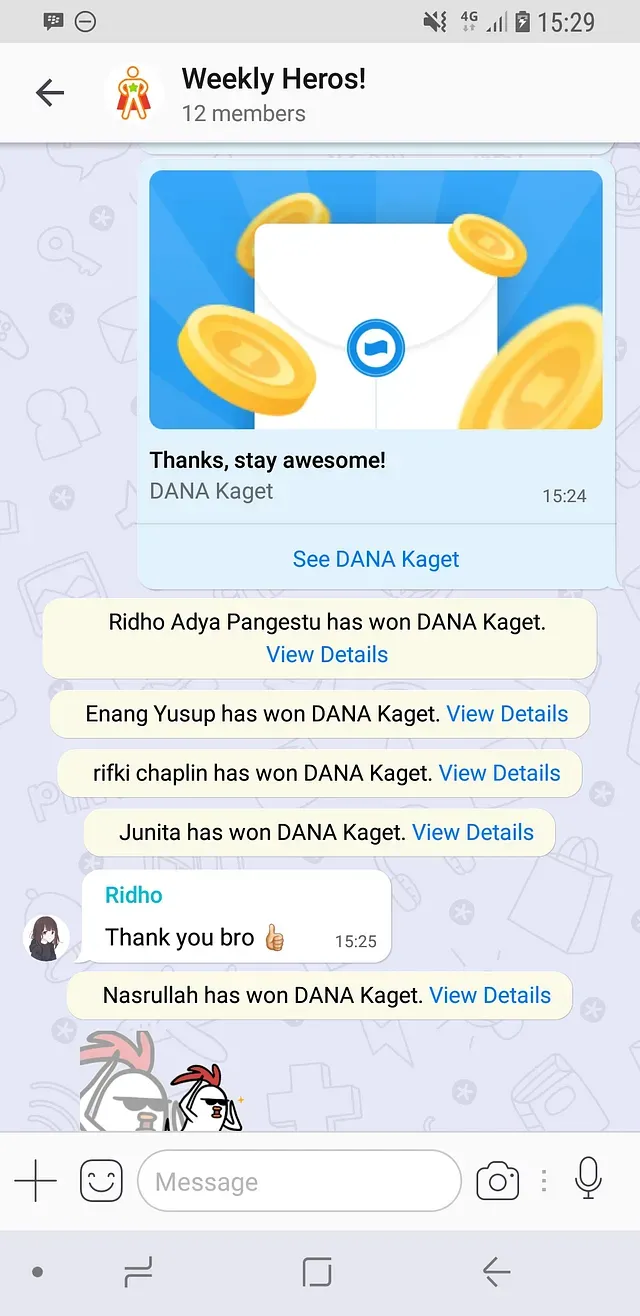 After bringing Dana.id to BBM, the team developed a feature called Dana Kaget and it is the perfect way to appreciate our weekly heros, much smoother and more fun than some MAP voucher :-P
When you send Dana Kaget you can make the Rupiah distribution random (the most fun :-) or a fixed distribution (more fair for the equally awesome heros).
This past week we had weekly heros for a successful migration involving the KLY.id platform and Hallaj helping unblock the Test Engineering team with some work on gdrive. I'm excited to see who the nominees will be next week. Perhaps some day it'll be you!
If you're interested in joining such a team, check out our careers page at KMKOnline.co.id/careers. We've got some exciting projects in the pipeline and I'd love to work with some of you soon-to-be heros out there.