Living in Continuous Improvement and Celebrating Small Wins with Hadikusuma Wahab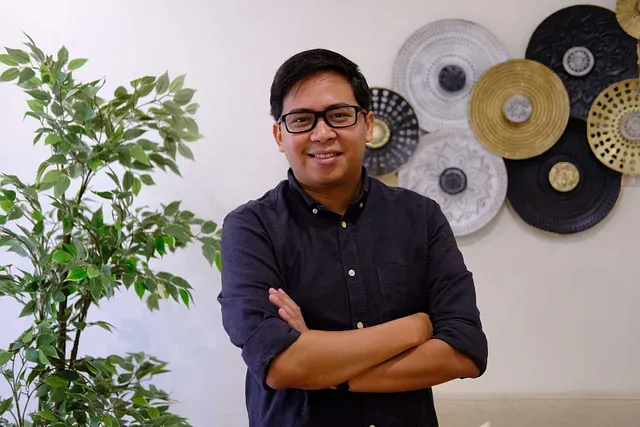 Mas Dhiku, as Hadikusuma Wahab is usually called, has been part of EMTEK since 2012 and then focused on building Vidio since 2019. With backgrounds in engineering and business, but armed with passion in digital and the power of believing in process and people he started his journey as product people in the media industry. At first, his goal was to become a bridge between the product, engineering, and other business teams, making the product development process smooth and less drama. He started with understanding the users and the team, ironing business processes, relearning about products, even hired consultants to speed up the learning process, slowly but making progress until he finally led the Vidio product team up until now.
In building products, planning plays a very important role and his guidance in successful planning is continuous improvement. Back then, the product roadmap was made by the product team, then to build a sense of belonging from all the stakeholders, he made improvements to make the roadmap more collaborative. Starting with doing a roadmap planning every month to discuss what is the priority and what needs to be prepared for the next month.
"Kan enak ya kalau kerja berdasarkan plan gitu sehingga temen-temen jadi bisa mengatur waktunya dia, workloadnya dia, dan dengan membuat prioritas apa yang mau dibikin, mereka juga jadi berpikir apa yang must have dan apa yang nice to have. Jadi kejelasan roadmap plan itu penting banget, minimal kejelasan tiap bulan mau ngerjain apa dan impact apa yang mau dicapai. Minimal itu dulu yang gue improve"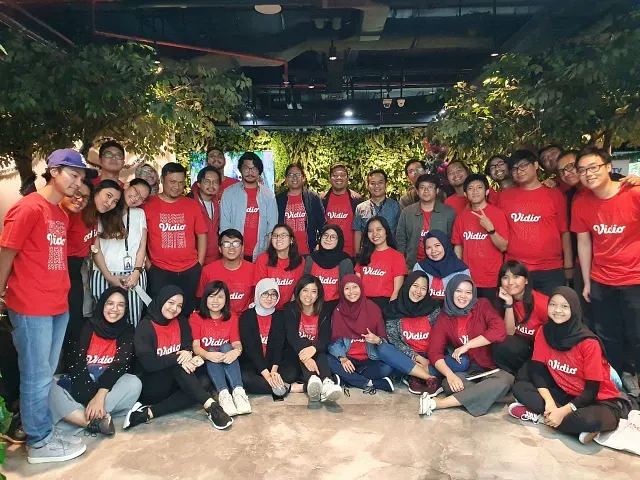 After the product and engineering team have better collaboration, his hunger for improvement brings him into Objective Key Results (OKR). Though it takes time to implement, adding quarterly OKR really helps him to focus on strategy every quarter, so his team has a better view of the company goals and cascades it down to the team and individual goals.
To keep aligned with the objectives he conducts weekly cadence to discuss progress, feedback, and bottlenecks. This helps him become less micromanaging, just by spending one hour every week with his direct reports. The weekly cadence really helps the team collaborate effectively and provide transparency among the team during the pandemic when everybody spends their time at home.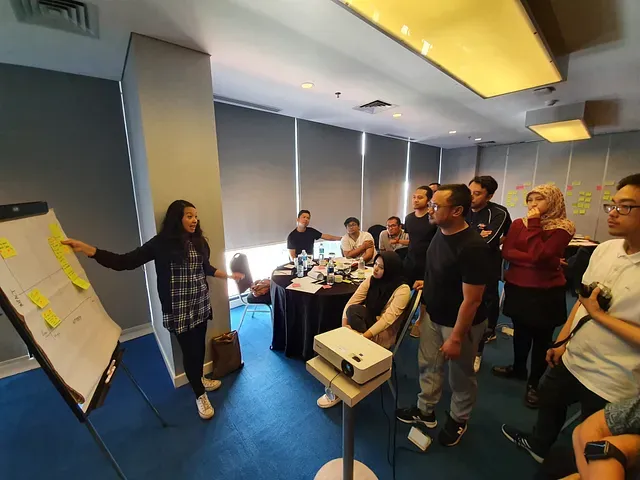 To make roadmap planning more fun, he even created a challenge for the team with a special prize. The challenge has been successfully honing their thinking process, not only focusing on users, they are also becoming more innovative and bold in providing ideas.
"As a leader, kalau kita bisa planning ahead maka akan ngebantu kita lebih berfikir strategis kedepan dan selalu challenge bagaimana bisa lebih baik lagi dari sisi people, proses maupun outcome. As product team kita harus think big and starts small, goal besar itu dipikirkan lalu direncanakan mulai dari kecil, lalu improve terus sampai rencana besarnya tercapai. Start small juga bantu kita untuk prioritizing ke hal yg paling penting duluan."
Little by little, continuous improvement has become the key for his team. In between, he takes time to celebrate their small wins to keep marching on their plan. Well of course there are reviews and improvements along the way, but it is worth celebrating every achievement weekly, monthly or even quarterly, be it comparing to competitors or even compared to our past self as a simple celebration on Slack group will bring joy.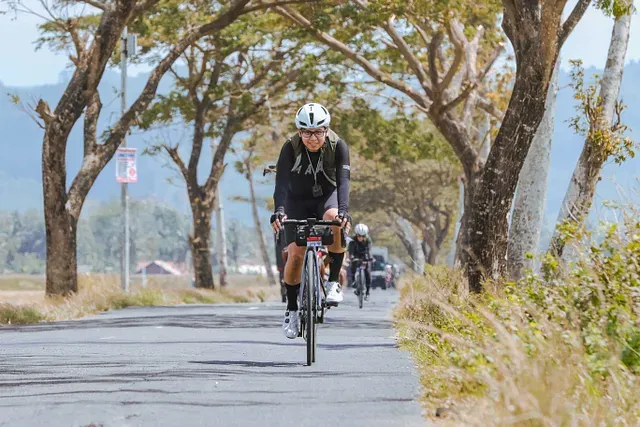 Where else does he implement planning? Cycling. He regularly plans his training program between busy schedules. The training is based on the data so he knows what to improve to motivate him to improve the performance and it worked for him, who had never even exercised before and now every month he does exercises at least 500km and is able to finish ultra-cycling event challenge, ride 200km in a day in Purwokerto. For him, the important thing is that he can be better than what he was before, not compared to others.
In line with the values of Vidio, continuous improvement has become our way to embrace challenges and cultivate our passion for excellence. Building a product is like an endless marathon, but even if you move incrementally, at least you are making progress towards your goal. Yes, your goal will be getting bigger and even more ambitious but hey, let's celebrate every step you've taken!
Join Dhiku and the team to build products at Vidio by visiting careers.vidio.com.